Jacket & Vest Measurement
Size

(US)

EU

Chest
Shoulder
Length
Sleeve
in
in
in
in
in
in
30
40
35.4
15.8
27.5
23.6
32
42
37.4
16.3
27.9
24.0
34
44
39.3
16.9
28.3
24.4
36
46
40.9
17.5
29.1
24.8
38
48
42.5
18.1
29.9
25.2
40
50
44.5
19.0
30.7
25.6
42
52
46.4
19.6
31.5
26.0
44
54
48.4
20.4
32.3
26.3
Pants Measurement
| | | | | |
| --- | --- | --- | --- | --- |
| Size | Waist | Inseam Length | Out Length | Hip |
| in | in | in | in | in |
| 29 | 29.0 | 30.0 | 40.0 | 36.2 |
| 30 | 30.0 | 30.0 | 40.2 | 37.8 |
| 31 | 31.5 | 31.0 | 40.7 | 38.6 |
| 32 | 33.5 | 31.0 | 41.3 | 39.4 |
| 34 | 35.4 | 31.5 | 41.6 | 41.0 |
| 36 | 37.0 | 31.7 | 42.5 | 43.3 |
| 38 | 39.5 | 31.7 | 43.0 | 45.7 |
| 40 | 43.3 | 31.7 | 43.3 | 47.2 |
OURHOUR Measuring Method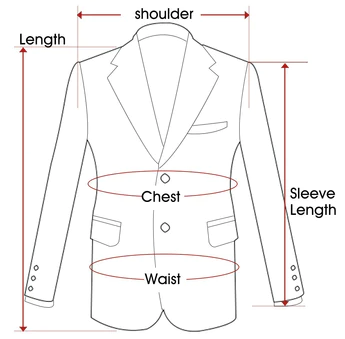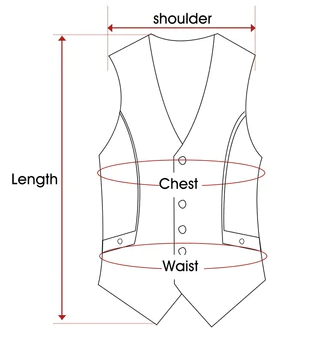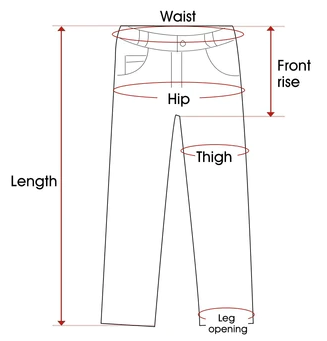 Body Measuring Method
Before you place your order, please keep the following two questions in mind.
Q1. What are the common mistakes you may make in choosing the sizes?
A1. Choose the size only based on your height or weight.
A2.Simply choose the size which you normally wear comfortably.
Q2. How to select the right size?
A1.Measure your body size correctly.
A2. Generally speaking, clothing sizes are slightly larger than the actual human body size.
Helpful Hints
When you purchase suit, the chest size should be 4-6 inches larger than the body size; the waist size between 0.8 to 1.6 inches larger than the body size. (The information above is just for your reference only).
You can choose the most comfortable clothes which you usually wear, measuring the chest, waist, hips, and other areas, and then compare the measurements to the size chart. Simply select the nearest size.